The Aviator - * * * *
Originally reviewed: 12/28/04; updated on 7/11/13
This is one of the best, if not the best, movies of the year. Beautifully shot, entertaining, and heartbreaking, The Aviator takes us into the genius and madness of Howard Hughes--pilot, engineer, filmmaker, businessman. Though most of the film takes place before Hughes' decline, the film foreshadows the coming storm of his obsessive-compulsive disorder. Leonardo DiCaprio deserves an Oscar for his unflinching portrayal of Hughes. I also predict Martin Scorsese will finally get his Oscar.
Update - 7/11/13
Well, I turned out to be wrong. Both The Aviator and Martin Scorsese lost at the 77th Academy Awards. Best picture went to Million Dollar Baby and Best Director went to Clint Eastwood.
In May 2012, I was finally able to visit Hughes' Spruce Goose in McMinnville, Oregon. Read about it here. They also had miniatures from the film on display: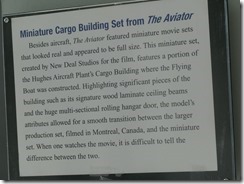 Still from film: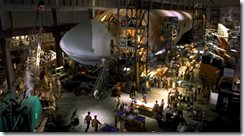 Miniature cargo set: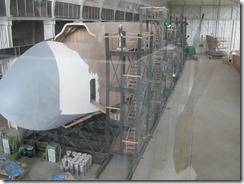 Miniature Hughes and blueprints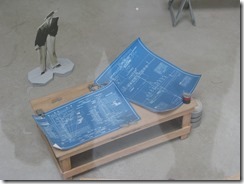 Hughes in the cockpit of another model: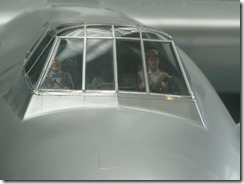 XF-11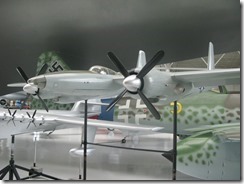 Read more about the Aero Telemetry, who built many of the flying miniatures.
Labels: film
posted by AndyO @ 10:02 PM
0 comments